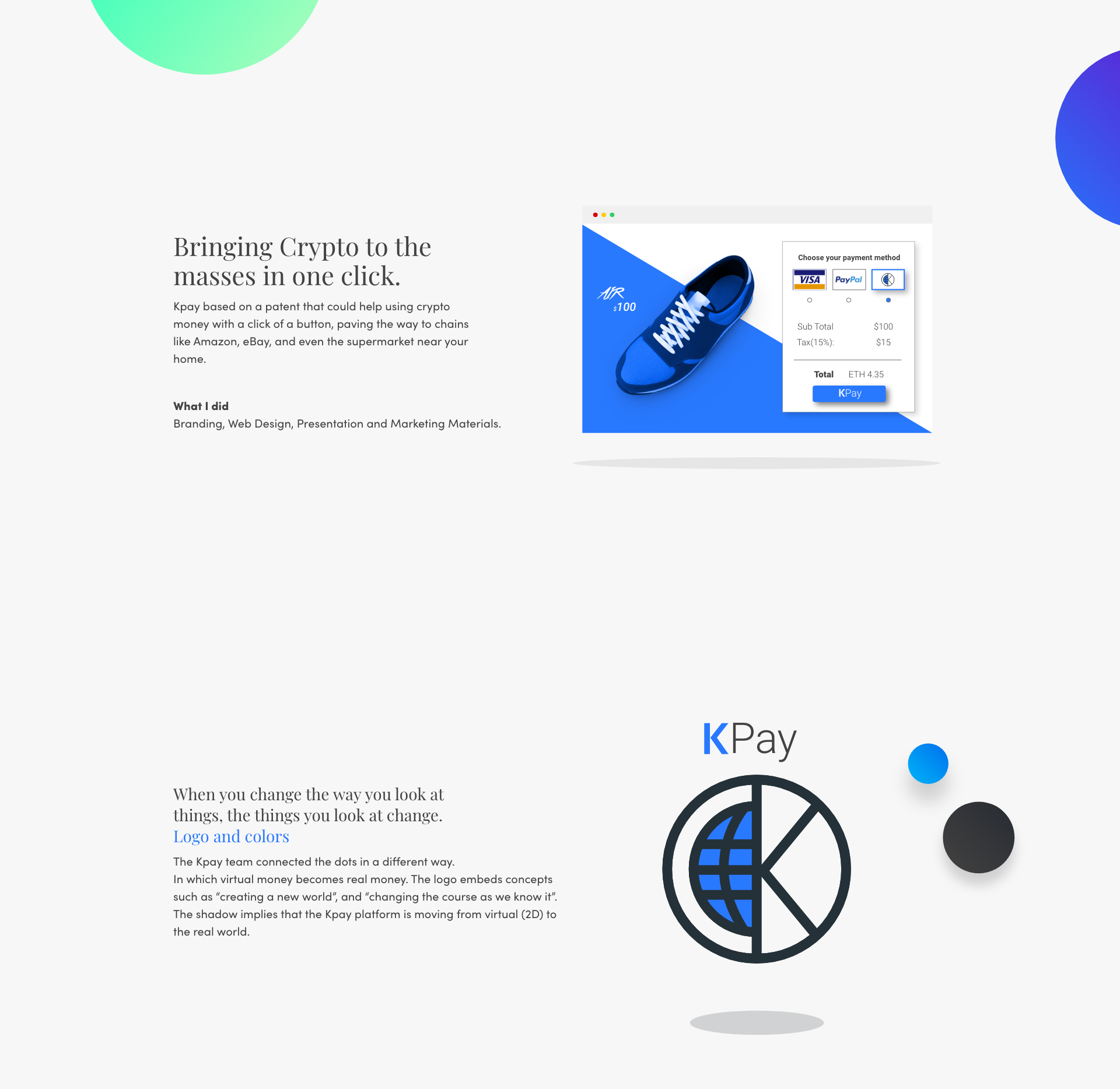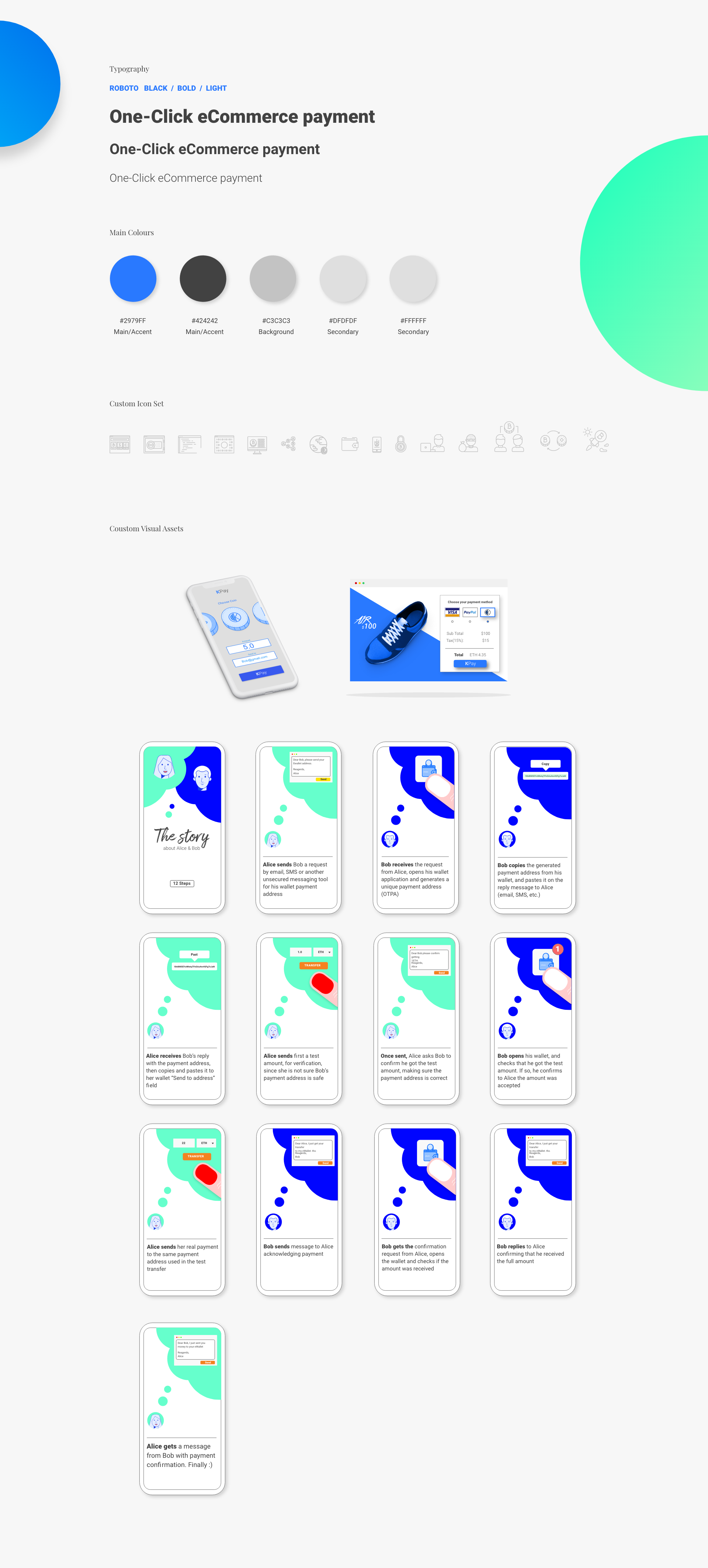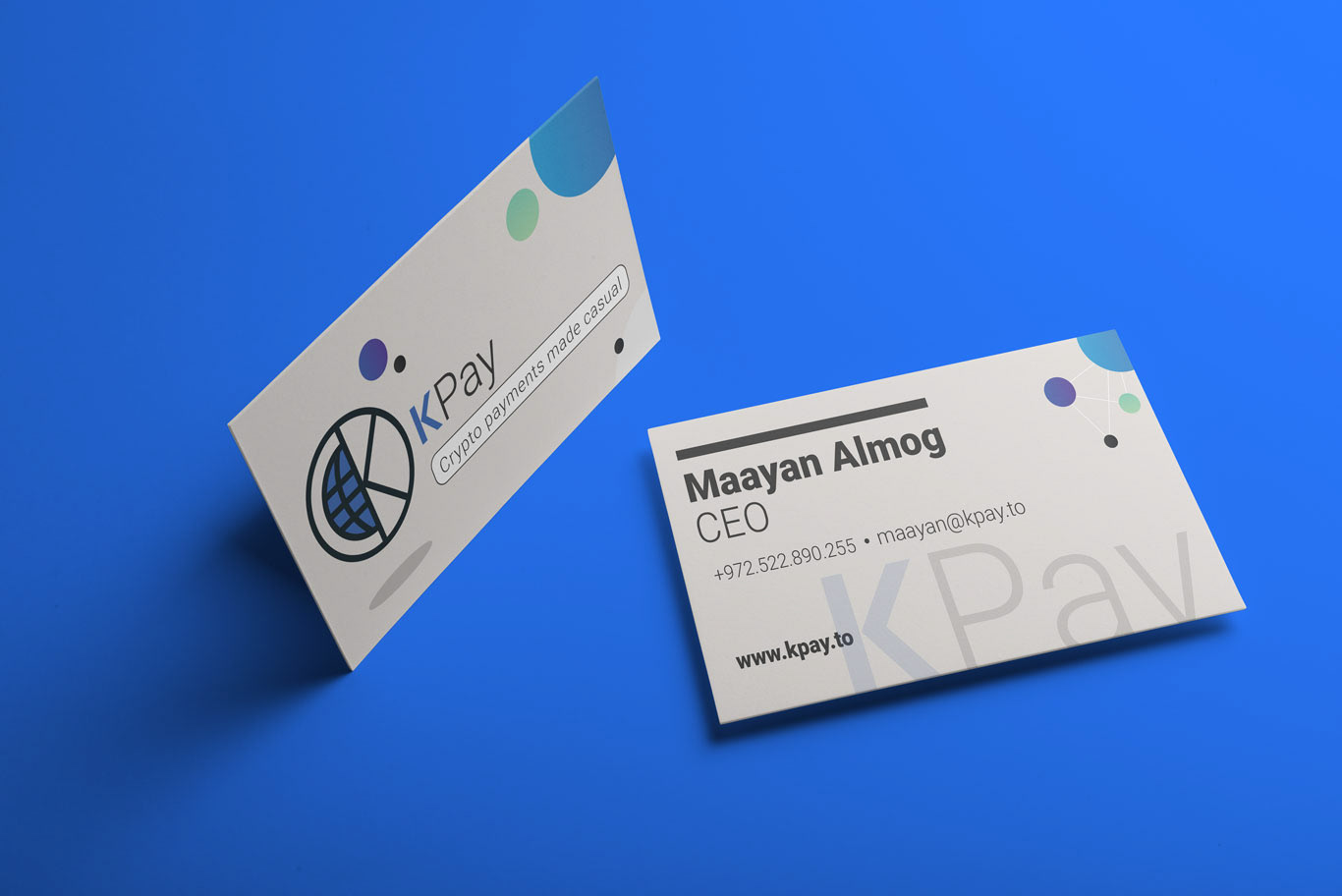 Bringing Crypto to the masses in one click.      
The kpay team brought me a 16-page story about their idea. Together we created a brand that will stand out and conquer the heart of investors and potential customers.
The kpay team is structured from Veteran entrepreneurs with Proven successes in the Business world. Together, they wrote a patent that could help using crypto money with a click of a button, paving the way to chains like Amazon, eBay, and even the supermarket near your home.
I was required to invent the world that didnt exist and give it a visualize it to help their investors understand the enormous potential of the idea.
Branding, Web Design, wireframes, Presentation and Marketing Materials.
When you change the way you look at things, the things you look at change. 
The Kpay team saw everything other crypto companies have done before. Their learnings helped them connect the dots in a different way. In which virtual money becomes real money. The logo embeds concepts such as "creating a new world", "changing the course as we know it". 
The shadow implies that the Kpay platform is moving from virtual (2D) to the real (3D) world.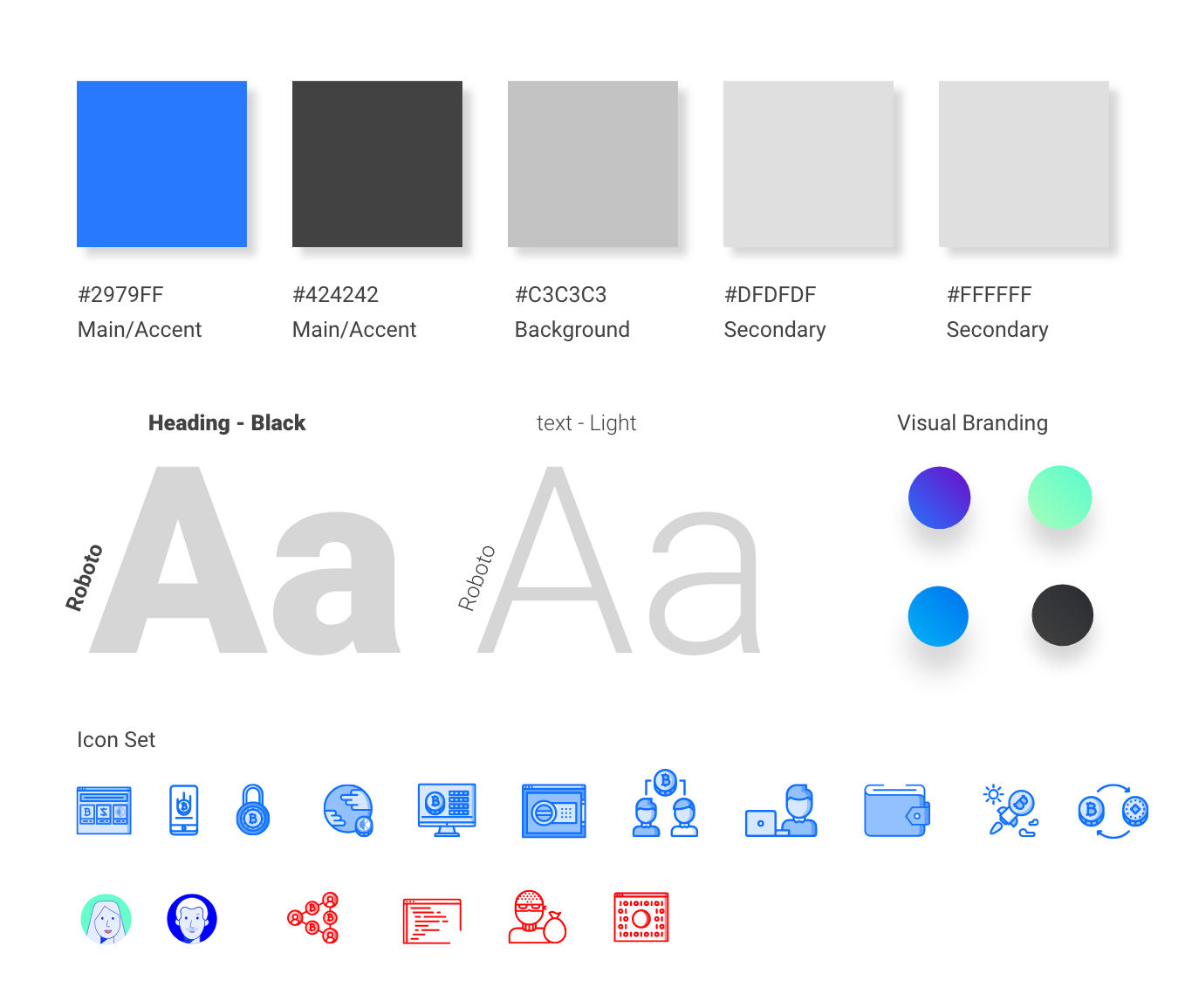 Kpay Investor's presentation
​​​​​​​
In a very conservative market, 
we decided that the serious premise will be narrated in a story with a light and fun tone that can speak to both investors and potential customers. 
A beautiful and complex story polished into perfect and fun design, pleasant typography, vivid colors, and sharp messages.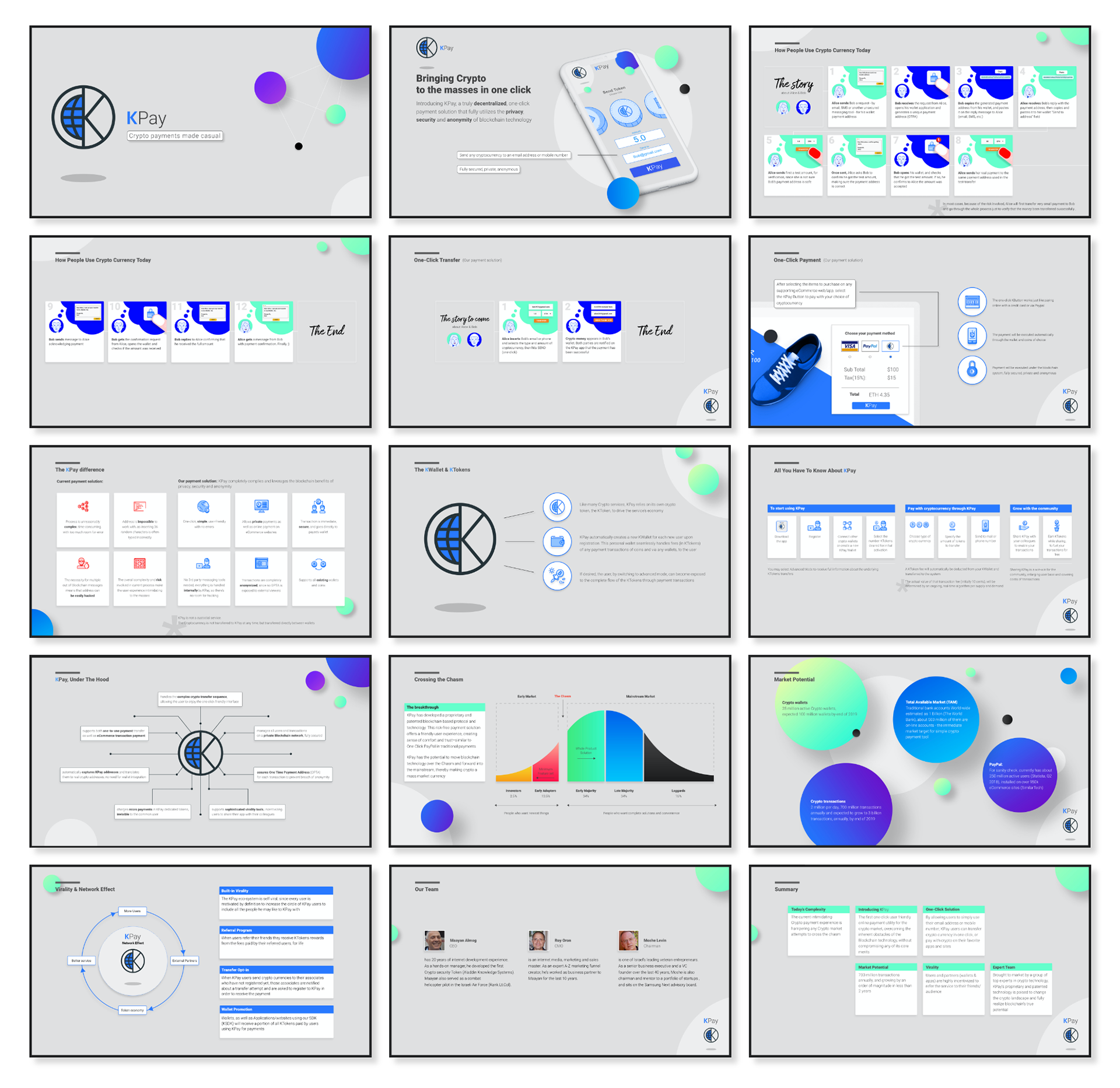 We 
peppered things up and Kpay's website is a digital variation of the style and branding we created for the presentation