Sweet dolly is a blog writing by Dorit tal. 
Dorit shares her stories and expertise 
in food. The blog has, on average, 100,000 monthly visitors.
I lead us to set the outcomes of the project. 
We'd decided that I will focus on improving the site's user experience. 
Product design, wireframes, UX, UI
I started by analyzing the blog. It was created by a WordPress template. This fact forced the blog to wear a Clishei look&feel and counter-intuitive behavior. My job was to make it more functional and easy-to-use. 
In my research, I found a few critical problems:
There were too many categories to choose from, almost 36 different food categories. Further, the UI was not clear and very messy. Typography and hierarchies didn't exist. As a result, users found it difficult to distinguish between the different content that was served.

We start the project with new goals and set success indicators:
☑️
"Sweet Dolly". 
It's no longer a simple blog. It's a product.
☑️
Consequently, we set the primary mission to turn every visitor into a user.
We also set a few secondary objectives: 
🟢
To increase the time users spend on the site from 1.6 on average 
to 3.2 min.
🟢
To expose users to sweet dolly workshops, and all other social media sweet dolly appears in.

The main page was crafted liked a gallery that shows the diversity of "Sweet Dolly" and what she has to offer. The richness of this page was crucial to help people with distinct tastes relate to "Sweet Dolly". 
I made a special request to the development team, to recognize random visitors and show them their interests when they return.
​​​​​​​


A complete experience of food
In an intent to simplify the recipe page, we narrowed down the selection from 36 to 9 main categories. We also gave them their unique subcategories.
In the recipe page, we added some additional information in order to give the recipe a more professional essence. 
the level of expertise 
time of making
how many people can eat
And added three call-to-actions:


share


print
save this to my recipe book
To increase the time users spend in Sweet Dolly, we added similar recipes.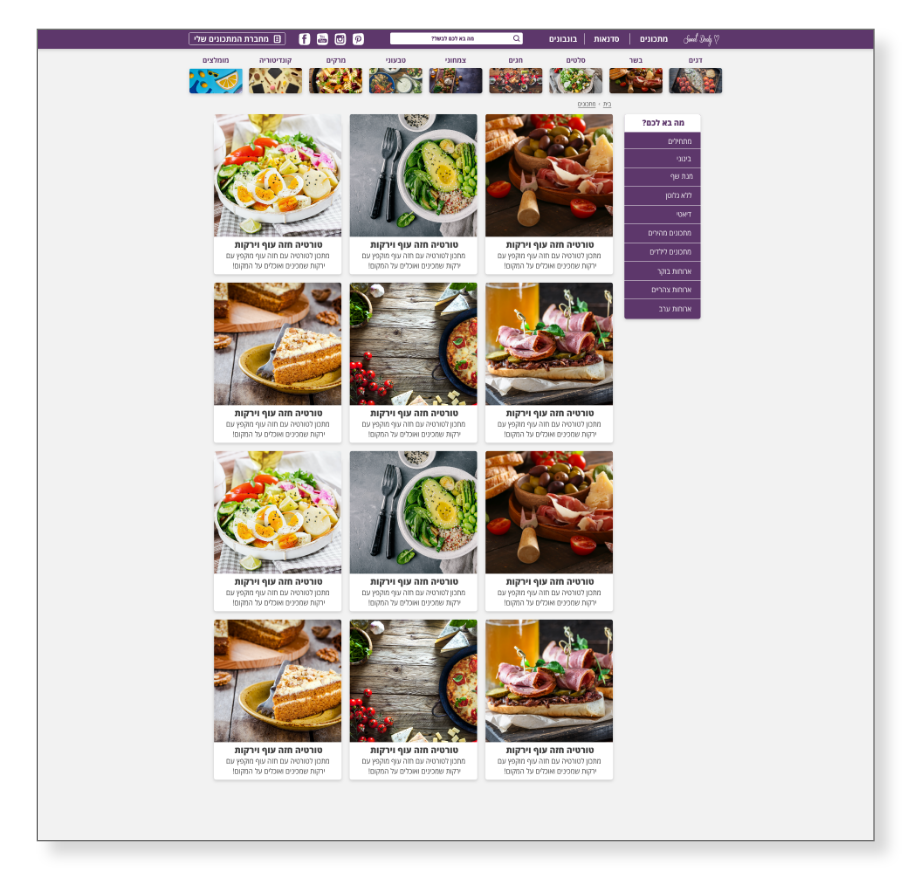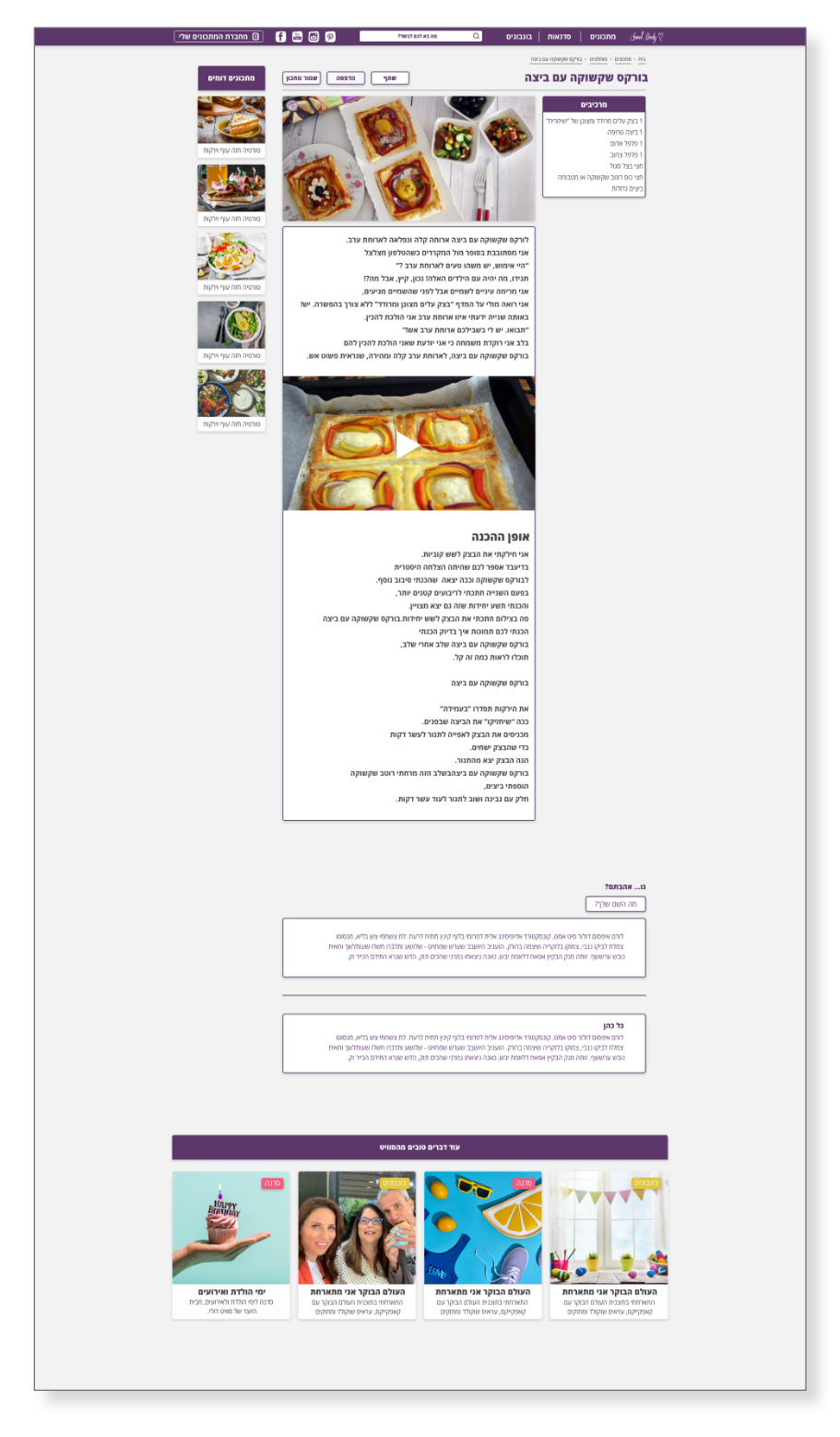 Planned to get attantion and to increase sales for the workshops, I
provided
an artistic art direction and created a new look and feel.
We decided to design Dorit stories page in a way that showcases her wide range of stories and the rich world she brings to the table.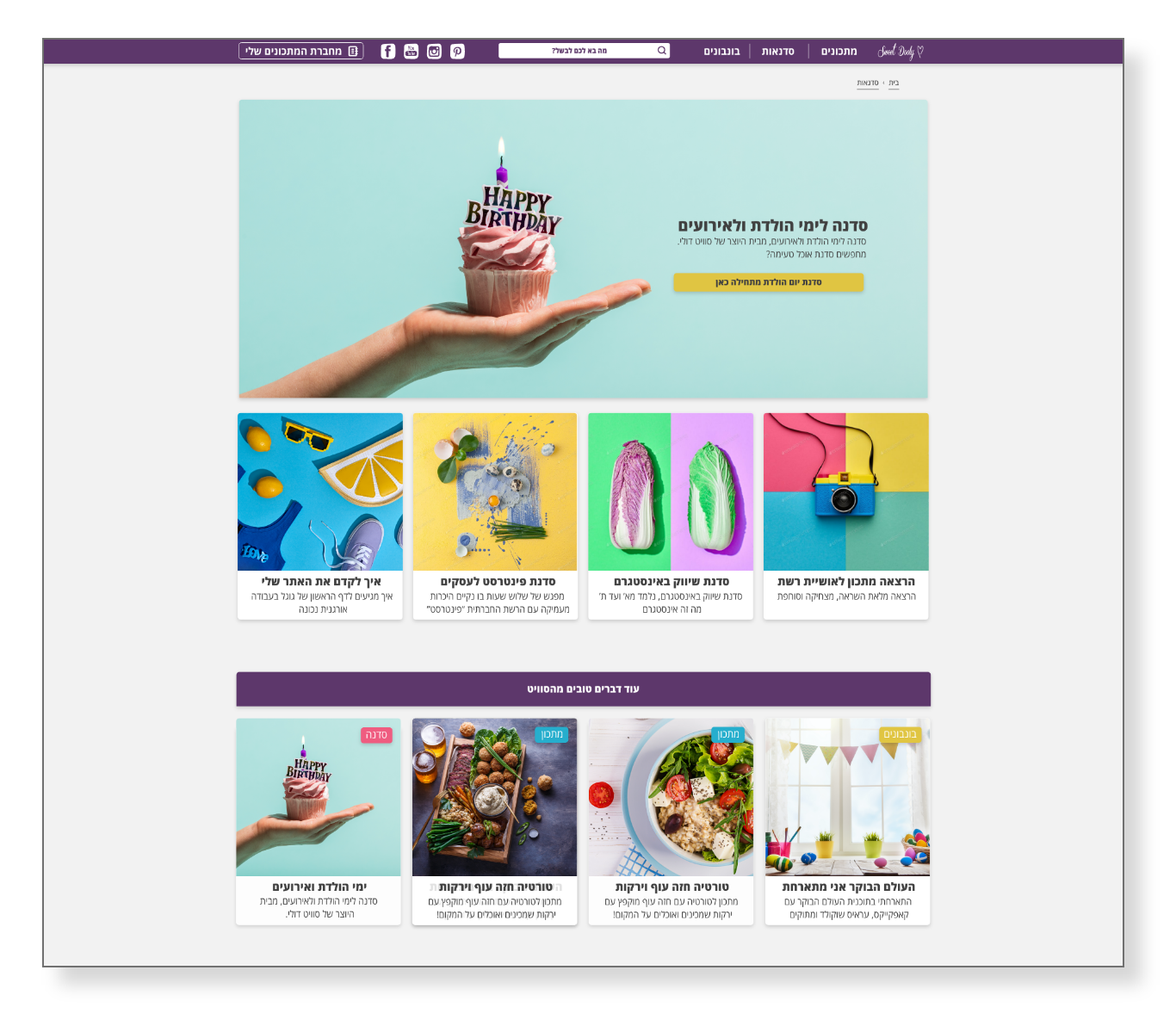 The workshop page and story page, remains similar to the traditional blog page, as we wanted to preserve the authenticity of Dorit's stories, making them easy to relate to.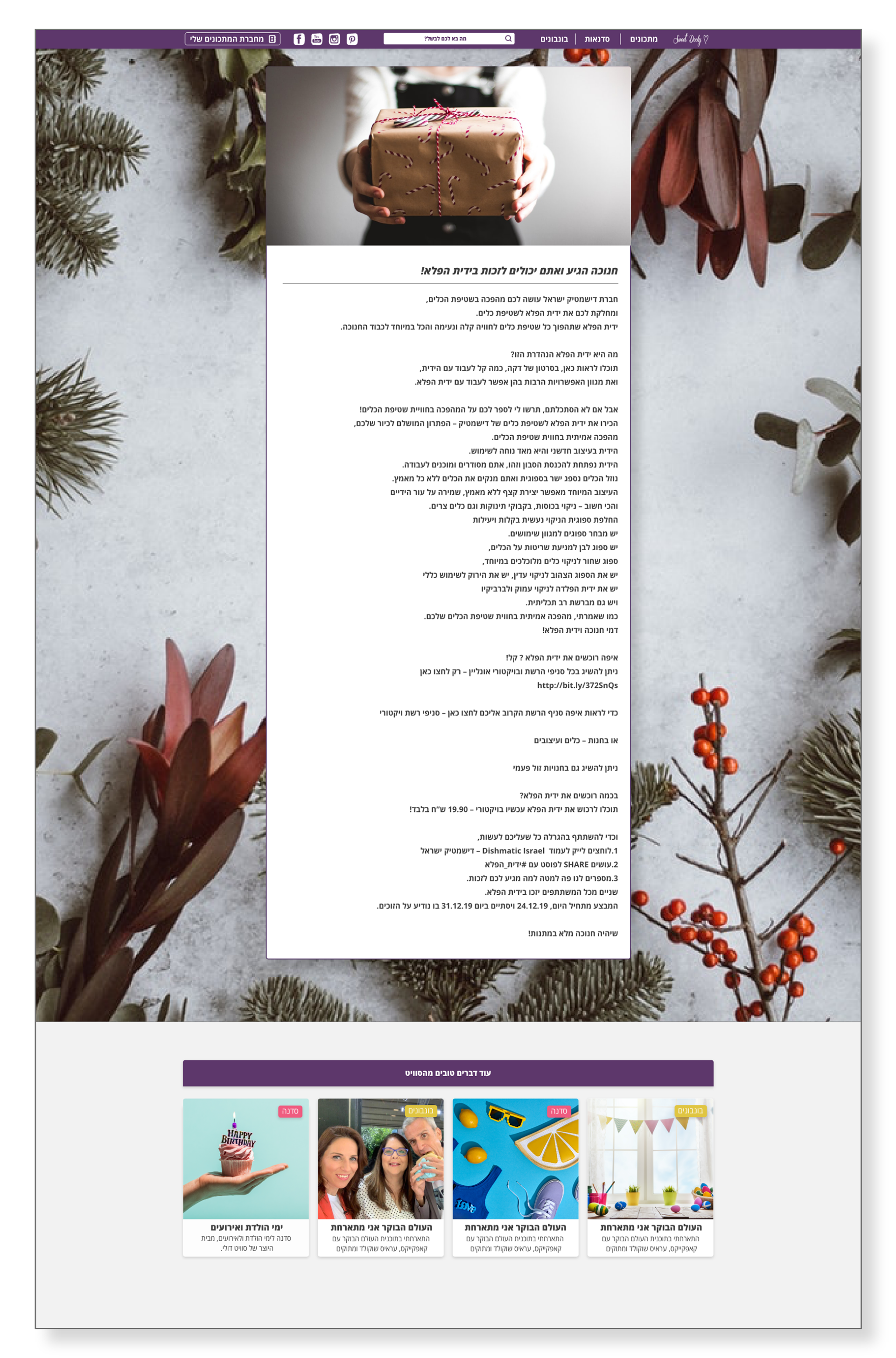 Coming up in march 2020.
Thanks for watching